ASEPTIC FITTINGS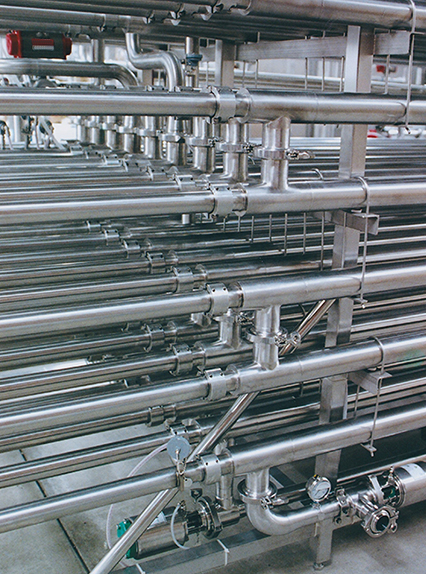 Excel-A-Tec, Inc. engineers and manufactures three different aseptic fittings: Excel-A-Tec Patented* Omega, Excel-A-Tec Patented* O-Ring and Excel-A-Tec EAT-T. They share marked advantages:

• Self-Alignment
• Metal-to-Metal Abutting
• Recessed Sealing Surfaces
• Uniform Seal Compression
• High Pressure
• High Temperature
• High Vacuum
• High Asepsis

Pictured below is a union of ferrules, a gasket/seal and a clamp. Each is stocked in sizes 1" to 3" with other sizes available upon request. Special features are highlighted.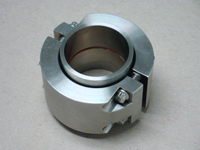 Excel-A-Tec Patented* Omega
• Metal-to-metal seal
• Heavy-duty clamp and four
bolts for high pressure and
high vacuum
• Hydraulically tested at
10,000 PSI
• Three levels of sealing

–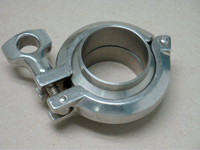 Excel-A-Tec Patented* O-Ring
• O-ring is available in Buna-N,
EPDM, Silicone and Viton
• Odd size tubing and pipe
applications
• Two levels of sealing

–

–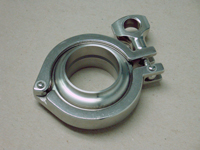 Excel-A-Tec EAT-T
• Gasket is available in Buna-N,
EPDM, Silicone and Viton
• Choice of clamps: conventional
wing nut (shown) or Excel-A-Tec
Patented* Cam
• Two levels of sealing

–